Tardive dyskinesia (TD) treatment resources
Tardive dyskinesia (TD) treatment resources
If you're not currently treating tardive dyskinesia, take the first step by talking to your healthcare provider about once‑daily INGREZZA. Our Doctor Discussion Guide can help. Download guide
If you are currently taking INGREZZA or are about to start treatment, you can use these resources on your TD treatment journey to help you:
Understand important information while taking INGREZZA® (valbenazine) capsules
Know what to expect from treatment
Log notes and track symptoms
Guide conversations with your healthcare provider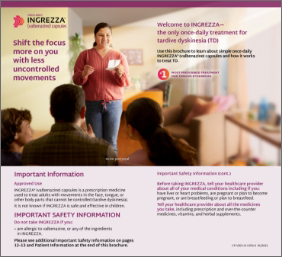 INGREZZA Patient
Treatment Brochure
Learn about tardive dyskinesia (TD), how INGREZZA works to treat it, and the difference it can make on uncontrollable movements from TD.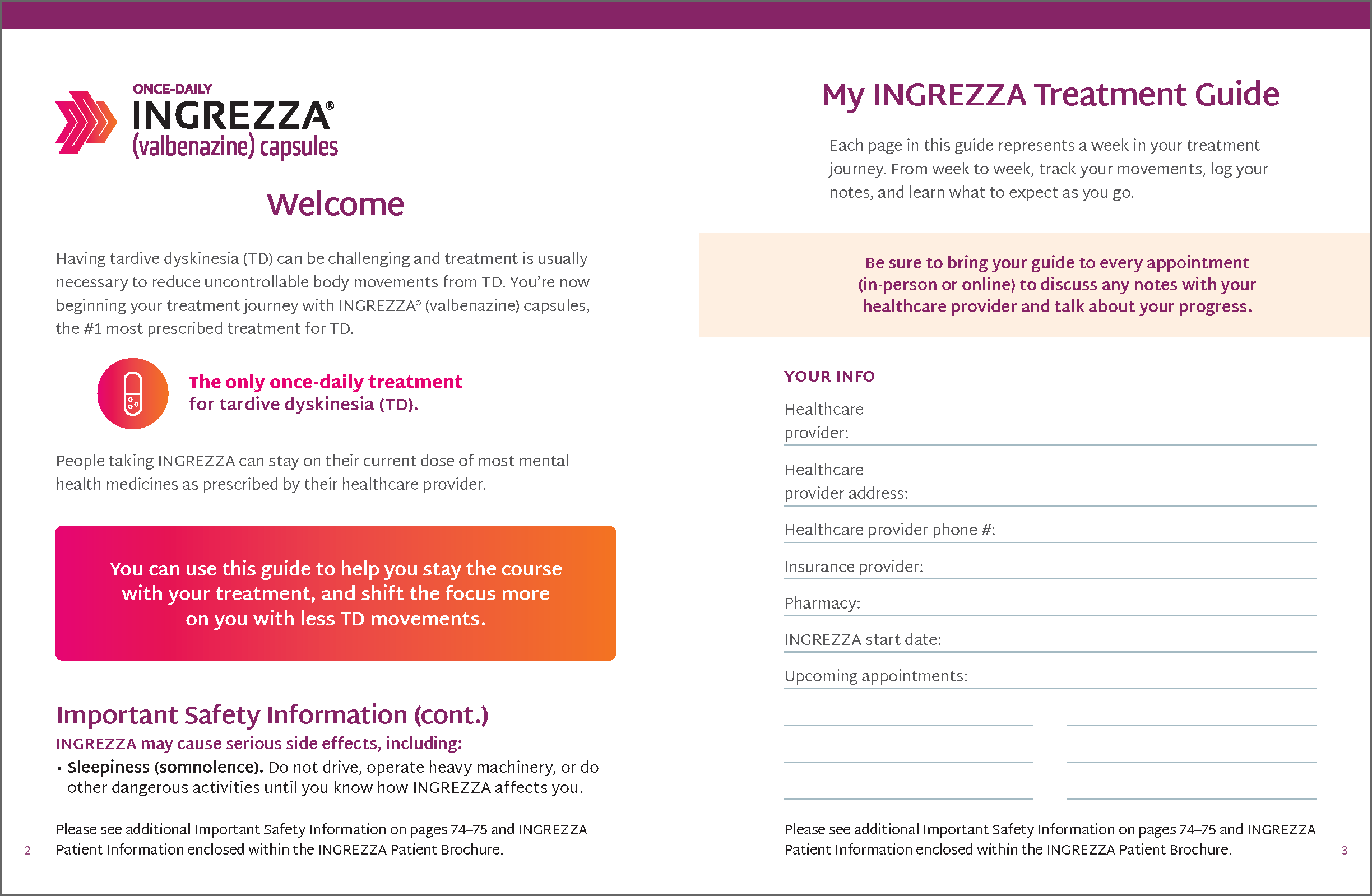 INGREZZA
Treatment Guide
Learn how to start and stay on track with treatment, and what to expect on your treatment journey.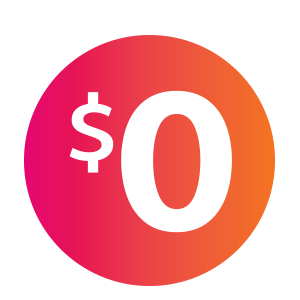 You may pay as little as a $0 copay on your INGREZZA prescription.*
Discover the INBRACE® Support Program
*This offer is valid only for patients with commercial (nongovernment-funded) insurance. Additional terms and conditions apply.
Are you taking INGREZZA to treat tardive dyskinesia (TD)?
Do you have an interest in sharing your story to motivate and inspire others?
If you're a US resident and 18 years or older, please call 1‑844‑814‑5376 to find out if you are eligible to participate in promotional and educational activities.
Please note that not all candidates will be selected to participate in the program.
Receive emails to learn more about INGREZZA, what you can expect while taking it, and what patient resources may be available.
Actor portrayals